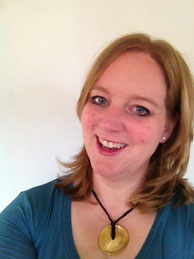 Martina Hans 
Since 1978 experiencing the ups and downs of life; ever more surprised about opening doors, new possibilities and all those surprises on the wayside.
Since 1999 I am accompanying children and young people as a teacher, lately in a part-time employment.
From 2005 – 2009 intense training as an Integrative Kinesiologist at the Institut für Kinesiologie Ikamed in Zurich.
Since 2008 I appreciate to support children, adults, groups and families in my holistic health practice.
My practical training consists of over 900hrs of:
Integrative Kinesiology (Rosmarie Sonderegger)
Touch for Health (John Thie)
Touch for Health Instructor (IKC)
Brain Gym (Paul & Gail Dennison)
Educational Kinesiology (Paul & Gail Dennison)
Transformational Kinesiology (Grethe Fremming/Rolf Havsbøl)
Wellness Kinesiology (Wayne Topping)
Sport Kinesiology (Flurin Caviezel)
Kinesiology and TCM (Susanne Achermann-Balsiger)
ISO-Kinesiology (Alice Bieli-Fricker)
MATRIX-2-POINT Practitioner and Trainer (Martina & Frank Klimpel)
Energetic-spinal-alignment (Sandra Merkle)
Transformation massage (Sandra Merkle)
Systemic Work (Birgit Policarpo)
My basic medical training consists of over 450hrs of:
Anatomy & Physiology
Neurology
Psychopathology adults
Psychopathology for children and teenagers
Pharmacology
Emergency & First Aid
Hygiene & Prevention
I'm member of 'ASCA-santésuisse' and 'EMR' (most swiss private health-insurances cover the costs of a individual session) and of the kinesiology association 'IK-Fachverein'.
I'm looking forward meeting you!