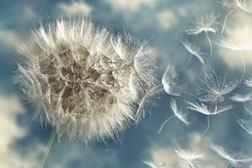 Empowerment for Every Day
Learn a variety of different practical exercises to pick up pace in the morning, to be more focussed, to release stress and to relax mind and nerves. You can directly apply those exercises for yourself as well as for your family or friends. This course does not teach the muscle-monitoring.
1 day – this course can also be customized to your needs
Touch for Health Level 1-4 – The Foundation of Kinesiology
TfH 1 - 14 Muscle-Meridian-Balance & immediate application
accurate indicator-muscle testing 
• Emotional-Stress-Release
• 14 muscle-tests as biofeedback • 14 major energy-meridians • reflex-systems for balancing muscles, posture and energy • food testing • activating hearing and seeing • pain reduction • and more
There is no pre-requisite for Level 1.  TfH Level 1 was designed to be suitable for the lay person who has no prior learning about muscles/anatomy/posture or Chinese (acupuncture) energy. For Level 2-4 you require the precedent levels.
TfH Level 2 – Five Chinese Elements & their dynamic phases
five element (seasonal) cycles • energy patterns in the 24-hour cycles • single key-points to balance the energy system • 14 additional muscle tests • balancing with colours • acupressure holding points • Yin & Yang • stress-release prior to exams, competitions, etc. • and more
TfH Level 3 – further steps towards well-being & balanced energy
reactive Muscles • release long-standing functional pains • 14 additional muscle tests
• chinese 5-element sound balance
• one-point balance • pulse-test • figure-eight-energy • sedative acupressure holding points • postural stress release • and more
TfH Level 4 – Synthesis and Consolidation
complete 42 muscle balance, standing, sitting, or lying (meridian & rapid anatomical order) • nourishments • expanded acupressure with luo-points • balance of the main-emotions • review & consolidation • and more
duration for every level: 2 days
internationally recognized certificate of IKC
Sport Kinesiology – for ambitious and just-for-joy sportspeople
This course is offering you a first insight in easy to use methods to get you ready for outstanding performances, to prepare you mentally for specific competitions and to increase recovery after sports activities.
2 – 2 ½ hours - this course can also be customized to your needs